well i've had a few computer issues that have complicated my ability to produce film and music so i thought i'd think of something easy that didn't require too much technology and that turned out to be a review of all the banners i've used on this website since i started using wordpress. apologies by the way for the fact that this is so recondite a place not seeking to engage in the vast whirl of social media but that's how i like it.
when i first set it up i used an image from the wordpress library and then i took the detail of a photo i'd taken of a flower i think of a banana tree. it was just a holder really. and i'm not going to show it here – i've lost the original shot it's taken from. maybe.
then i thought i should be able to draw my own banners even though my draughtsmanship and drawing is poor. so here are the 4 i did. i think i like the 1st one best. the 1st 3 were created on january 1st 2012 at about midday. must have been a resolution or something. i then must have used them for the 1st half of the year and then on july 13th i did the 4th one.
anyway obviously i'd had enough of doing drawings and in october 2012 i struck out in a new way by taking a detail from a scan that i'd done sometime which was held in a folder called scans from books. this details comes from a scanned image from a book, peasant paintings from huhsien county and it's called new mountain scene. here's the banner and also the scanned image i took it from.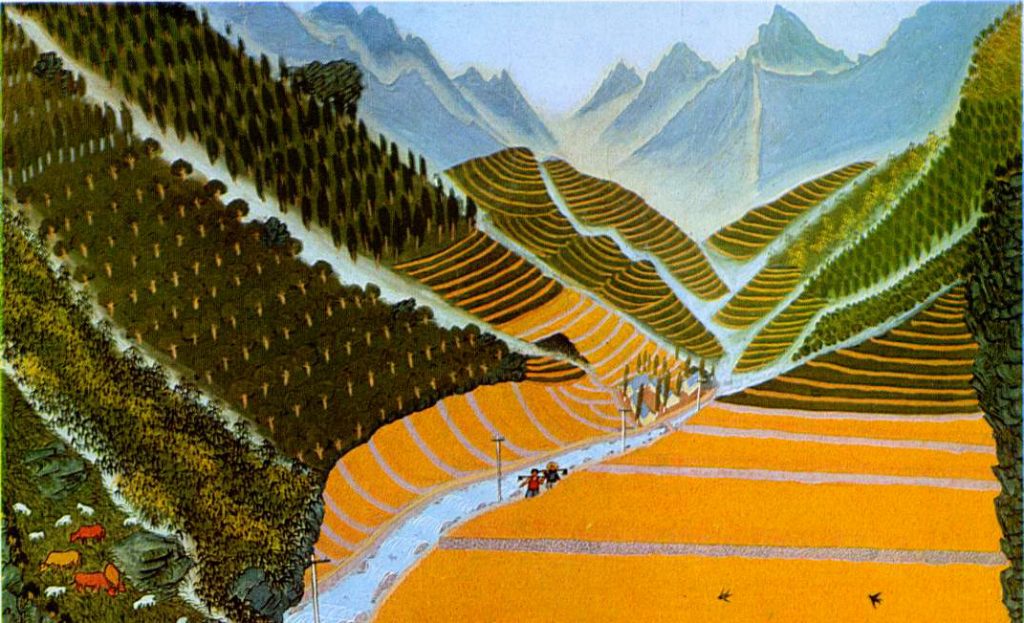 this was an approach i liked and i've pretty much continued in that vein. the next banner i did was from another image from the same folder and this was of some cakes and biscuits from an old book of woman's own cook book i still carry round because it helps me regress to the fifties if i ever feel that need. again here are both the images.
the next step was to start using images that i'd downloaded from the internet which is something i do rarely now but used to do fairly regularly once upon a time. i downloaded some sidney sime illustrations on august 10th 2009 including the one below and on january 4th 2013 i cropped out my 7th banner, a rather gruesome one which illustrates the story of the hoard of the gibbelins.
the paul nash photograph i used for the 8th banner is not a very high resolution and so it's not great quality but it's a redolent image for me. i downloaded it on february 8th 2010 and created the banner on january 16th 2013 just 14 days after the last banner was created. i'm not sure if i was changing them that frequently – that would seem a bit obsessive but i certainly blogged more then, you know 2 or 3 posts a month. it's hard to keep up that commitment. i'm not sure why i still do now. oh well.
number 9 is a weird one. i went back to the scans from books and took a detail from an advert i'd scanned from an old book or something. it was a pretty crap banner but i kept it up there for a month.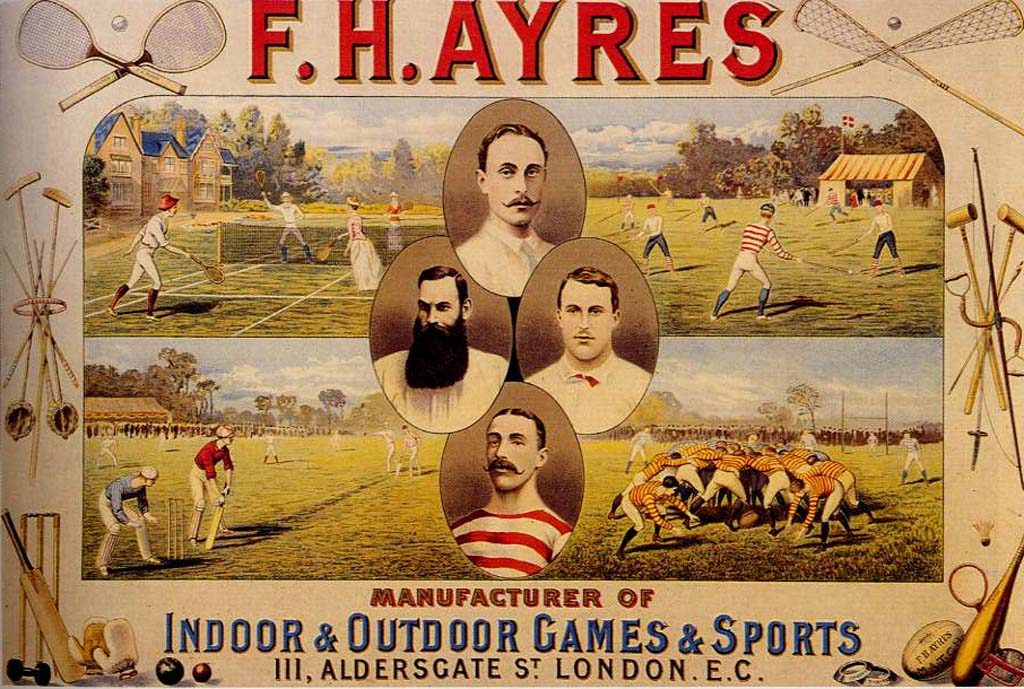 i'm not going to go on with this for ever and this is the last banner i'm doing for now anyway. this could be a series that i continue or it could just disappear like some others have in the past. back in september 2012 i was reading a book called catlin's indians by george catlin including this one of the pipestone quarries in minnesota and at some point downloaded some images from the web including this one.